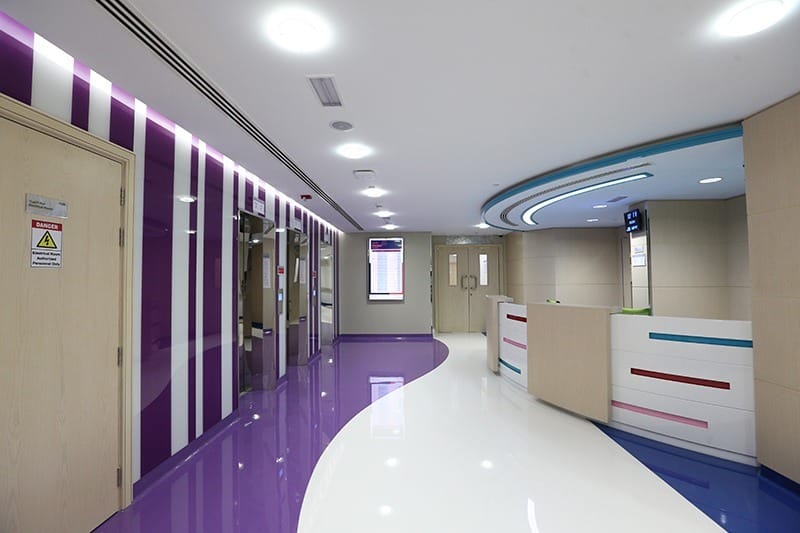 Transform Your Floors with High-Quality Epoxy Flooring Services in Bangalore
Looking for epoxy flooring services in Bangalore? Sanjana Enterprises offer top-notch epoxy flooring installation for commercial, industrial & residential spaces. As a top distributor and manufacturer of epoxy flooring. Sanjana's epoxy flooring services are the perfect choice for you! Our epoxy flooring is not only functional but also highly customizable. We have been able to provide outstanding contemporary industrial Epoxy flooring for homes with the aid of our team of incredibly talented experts. We are skilled manufacturers and exporters of epoxy flooring services in Bangalore, India.
Our epoxy flooring contractors in Bangalore are highly praised for their incredible strength, long-lasting effectiveness, attractive appearance, and simple upkeep. In order to ensure complete satisfaction, the coating is flawlessly completed in accordance with the customer's preferences. Also, to provide a five-star level of service, our knowledgeable staff strictly adheres to all quality requirements & standards when offering these services. The services provided by us are typically revitalizing for the various deck designs and styles. Maintaining and cleaning these coatings is an easy task. We use cutting-edge technology and equipment to provide ground surface treatments in the best possible manner. We provide epoxy flooring services in close collaboration with respected clients.
These epoxy flooring services are available NEAR to our customers from us at cheap and affordable prices. For the major construction sector, we provide floor coating services and protective coating options for businesses using metal and concrete.
Benefits of Epoxy flooring services in Bangalore for commercial and industrial spaces
Durability: Epoxy flooring is highly resistant to wear and tear, making it a perfect match for areas with high traffic. It is also resistant to chemicals, stains, and abrasions, which means it can withstand spills and heavy machinery.


Easy to clean: Epoxy flooring is easy to clean and maintain, which is why it is commonly used in hospitals, clinics, and other healthcare facilities. It can be easily wiped clean and does not absorb dirt or bacteria.


Aesthetically appealing: Epoxy flooring is available in a range of colors and finishes, which means you can choose the one that best suits your needs. It also creates a glossy and attractive finish that can enhance the appearance of your commercial or industrial space.


Safety: Epoxy flooring is slip-resistant, which means it can help prevent accidents in the workplace. It also provides a level of protection against fire, making it a safe choice for factories and other industrial spaces.


Cost-effective: Epoxy flooring is a cost-effective option compared to other flooring choices. It is long-lasting and requires minimal maintenance, so you can save on repair and replacement costs over time.

Why Choose Our Epoxy Flooring Services In Bangalore

Our team of experts uses only the highest-quality materials and the latest techniques used in epoxy flooring services in Bangalore for perfection. With its excellent resistance to wear and tear, chemicals, and stains, epoxy flooring is a popular choice for high-traffic areas such as factories, warehouses, and laboratories. At Sanjana Enterprises, we understand that every space is unique, which is why we offer a variety of colors and finishes to choose from. Our epoxy flooring is highly customizable, allowing you to create a unique look that complements your space and adds visual interest. When you choose Sanjana Waterproofing for your epoxy flooring services in Bangalore, you can trust that you're getting the best. Contact us today to learn more about our epoxy flooring services and schedule your consultation with our experts!
Frequently
Asked

Questions

Epoxy flooring is a type of flooring that uses an epoxy resin as a coating over a concrete or other substrate. It provides a durable, attractive, and long-lasting surface that is resistant to damage, stains, and chemicals.
What are the benefits of epoxy flooring services in Bangalore?
Epoxy flooring is highly durable, long-lasting, and resistant to damage and stains. It is also easy to clean and maintain, making it ideal for industrial, commercial, and residential applications. Additionally, it provides an attractive finish that can be customized to match your style and preferences.
Is epoxy flooring in Bangalore suitable for outdoor use?
Epoxy flooring is not recommended for outdoor use, as it can become discolored and damaged by exposure to sunlight and weather conditions. It is best suited for indoor applications, such as garages, warehouses, and homes.
What is the cost of epoxy flooring services in Bangalore?
The cost of epoxy flooring services in Bangalore can vary depending on the size of the area, the type of epoxy used, and the complexity of the project. In Bangalore, the cost can range from INR 100 to INR 250 per square foot.