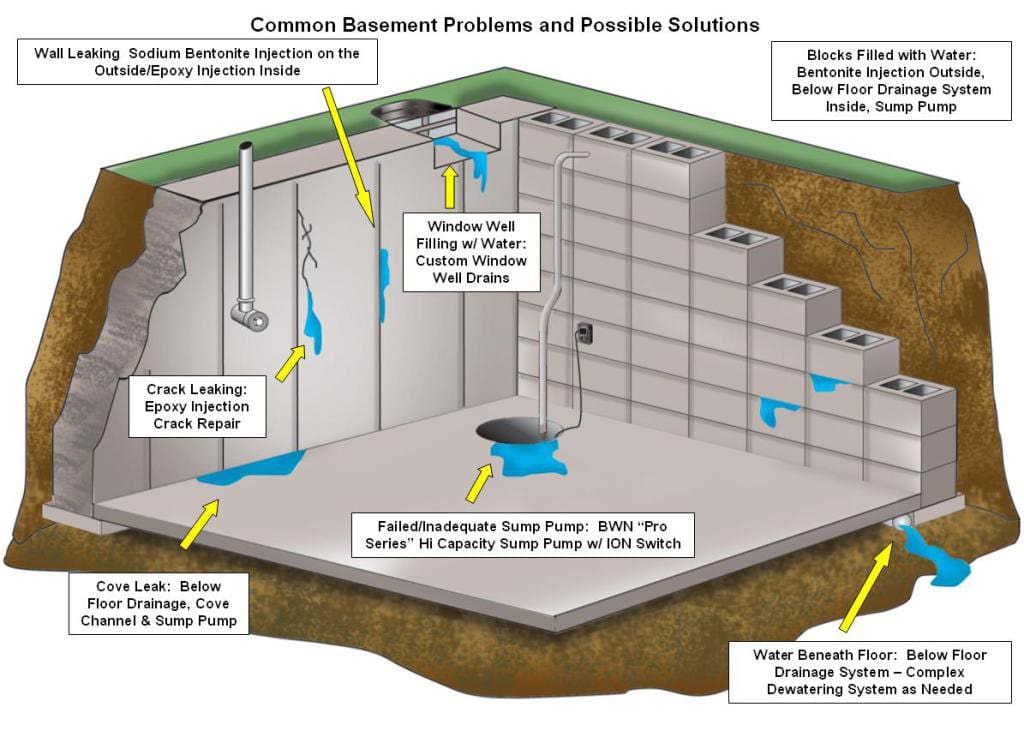 Exterior Basement Waterproofing Method
Lack of waterproofing on the outer walls can result in damp walls, which are ideal environments for mold and mildew to grow. This results in health issues for the residents as well as damage to the walls. If waterproofing a basement from the inside is impractical since it has already been finished, your best alternative is an outside drain tile system. The foundation wall is the first step in this process, after which we apply a silicone waterproofing coating.
"Foundation Wall Waterproofing Sunken Areas is another specialty at Sanjana Enterprises. True basement requires fixing the problem at the source, not just at the place where the leak becomes visible. We have been doing all types of waterproofing (both commercial and residential) for over 25 years. We do an inspection and evaluate the problem, find out what could be the best option for your Sunken Basement, and then begin our Water Resistant Basement Service for perfect results, According to the needs and requirements of the customers at reliable prices, this includes not just waterproofing the inside, but also relieving the water pressure from the outside.
Why is wall and basement waterproofing necessary? A foundation wall or the floor of the basement may have a little bit of water on it. You could notice that there is a distinct musty odour in the basement every time you visit. Just the basement experiences this; nowhere else in the home does. Mold, which is a result of moisture appearing someplace, is the source of the odour.
Interior Wall Basement Waterproofing Method
There are many factors, including increased dampness from the elevated ground water table, rainwater seeping in via gaps, and seepage from adjacent leaking bathroom and kitchen walls. The significant moisture that results from these causes cannot be controlled by the usual waterproofing techniques now in use. To stop this wetness permanently, you require expert treatment.
How We Waterproof Basements
With a brush or other appropriate tool, the basement's interior and exterior walls, floors, and surfaces are made clean by washing them in water to remove any dust.
Crack fillers are used to fill all gaps with specially produced Silicone bases.
Sealing all cracks, both seen and unseen, by applying one coat of a modified contentious (white) acrylic-based coating over clean surfaces.
Using basic fillers "PSV" and a second coat of flexible emulsion polymer to improve the surface's bonding.
Using the "PSV" top coat, which is the last and last step, to protect all of the basic coats.