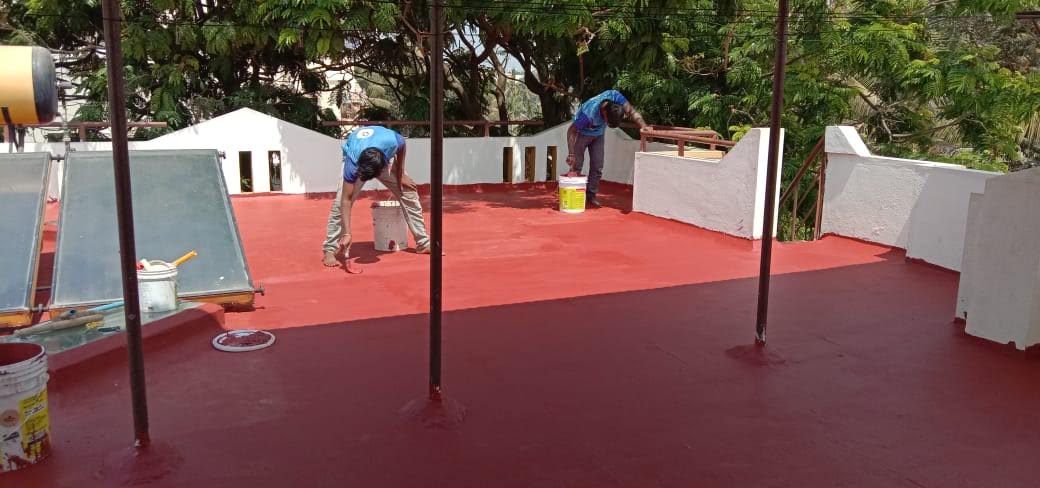 All Types FRP Items Work For Customers Requirement
1. FRP Lining
2. FRP Tank Lining
3. FRP New Tank
4. FRP Water Proof
5. FRP Water Proof Leakage
6. FRP Moulding
7. FRP Pipe Lining
8. FRP Doors
A superior coating and lining system called glass-reinforced coatings and insulation is created chemically by reacting appropriate polyester or epoxy resins with woven fabrics that have high mechanical properties. The fiberglass-reinforced coating performs better than other materials in various situations. The coating lifespan increases and becomes significantly more corrosion resistant when polyester resin is combined with glass.
In comparison to other insulating treatments, the GRP Coating method occupies a distinct position and distinguishes itself through the use of a hand lay-up technique assisted by highly specialized roller brushes. In fields requiring greater chemical acid resistance and corrosion resistance as well as long-term property maintenance, this manual FRP coating technology can be employed safely.
We are glad to provide you with FRP Lining service with a specific thickness on the floor/wall of MS Structure and Concrete to ensure the resistance power against physical, chemical, and environmental attack, as well as the aesthetic appeal of the floor. Sanjana Enterprises has been providing sturdy, durable, and high-quality off FRP lining services in India for more than two decades. Our services are available at reasonable pricing and with the assistance of cutting-edge technology provided by skilled personnel employed during the product development process. Fast setting polyurethane coatings and more typical epoxy systems are among the services offered. Our services are highly valued in the market due to their great quality.
FRP LINING Qualities
Vertical surfaces are not sagged.
Hairline crack bridging
In low temperatures, maintains flexibility
High resistance to seawater and acidic soil