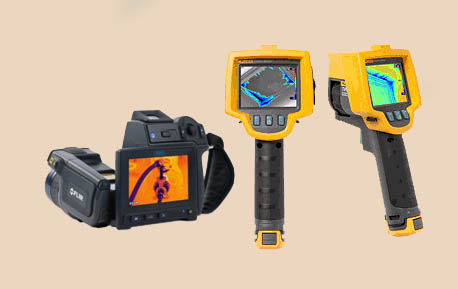 Why Choose Us for Water Leakage Detection in Bangalore?
Expertise: Our team consists of highly skilled professionals with extensive experience in water leakage detection. We always keep ourselves updated with the latest industry trends and practices to provide exceptional results.


Advanced Technology: We employ advanced thermal imaging technology, which enables us to detect even the smallest water leaks with precision. This ensures that no leaks go unnoticed, allowing us to address the issue comprehensively.


Quick Response: We understand the urgency of water leakage problems. Our team is dedicated to providing prompt and efficient services, minimizing any further damage to your property.


Reliable Solutions: Once we identify the source of the leakage, we offer reliable solutions tailored to your specific situation. Our goal is to provide long-lasting results that prevent future water intrusion.


Customer Satisfaction: We always give priority to customer satisfaction and strive to meet their expectations. Our friendly and professional team is always ready to address your concerns and provide transparent communication throughout the process.
Contact Sanjana Enterprises for Water Leakage Detection in Bangalore!
Don't let water leaks cause further damage to your property. Contact Sanjana Enterprises today for reliable water leakage detection services in Bangalore. Our team will be glad to assist you and provide effective solutions to address your water leakage concerns. Trust us to keep your property dry and protected.
Early Detection, Big Savings - The Best Water Leakage Detection Services in Bangalore!
When it comes to water leakage detection, people always prefer the best water leakage detection services in Bangalore and it's crucial too. Water leaks can cause severe damage to the structure of buildings. It can cause stains and discolouration on walls, ceilings, floors and other foundations. These unappealing marks can be difficult to remove and may require repainting or refinishing to fix the aesthetics of the affected textures.

Unnoticed water leakage for a long time can be a leading cause of significant damage and costly repairs. Therefore, detecting leaks earlier can prevent property and assets damages and losses and can preserve the integrity and value of the property.
Detect & Fix Unhidden Leaks with Thermal Imaging Waterproofing in Bangalore!
Sanjana Enterprises offers the best thermal imaging waterproofing in Bangalore and also provides cutting-edge technology that allows us to detect water leaks in a non-intrusive and precise manner. By using infrared cameras, we can identify areas of temperature variation caused by water infiltration. This enables us to pinpoint the exact location of leaks, even if they are hidden behind walls, floors, or ceilings.
We at Sanjana Enterprises understand that water leaks can lead to serious damage and inconvenience, which is why we are committed to providing accurate and efficient solutions. Our dedicated team of professionals are well-trained in the application of thermal imaging for water leakage detection. By utilizing thermal imaging technology, we can quickly identify the source of the leakage and take appropriate measures to rectify the issue.
Sanjana Enterprises - Your Trusted Partner for Water Leakage Detection in Bangalore!
Are you facing water leakage issues in your property and searching for effective solutions? Look no further! We specialize in providing reliable water leakage detection services in Bangalore. Our team of experts utilizes advanced thermal imaging technology to identify and address water leakage problems efficiently.

We offer complete water leakage detection services to meet your specific needs. Whether you are dealing with leaks in residential, commercial, or industrial properties, our experienced team can handle it all. We utilize state-of-the-art equipment and follow industry best practices to ensure accurate results and long-lasting solutions.
Frequently
Asked

Questions
What are water leakage detection services using thermal imaging?
Water Leakage Detection Services employing thermal imaging utilize advanced techniques and equipment, including thermal cameras, to locate hidden leaks in plumbing systems accurately.
Why are water leakage detection services with thermal imaging important in Bangalore?
Bangalore's rainy climate, water leakage detection services using thermal imaging play a crucial role in identifying concealed leaks, preventing water damage, and conserving water resources.
How do professionals conduct water leakage detection with thermal imaging in Bangalore?
Professionals use thermal imaging cameras to identify temperature variations caused by leaks, precisely locating concealed issues without causing damage to property structures in Bangalore. If you want to hire water leakage detection services in Bangalore then you can visit at - https://www.sanjanawaterproofing.com/water-leakage-detection-by-thermal-imaging.html
How much do water leakage detection services with thermal imaging cost in Bangalore?
Costs vary based on factors such as the extent of the leak, areas requiring inspection, and service provider rates. Request quotes from Sanjana Enterprises water leakage detection services to get accurate pricing information in Bangalore.